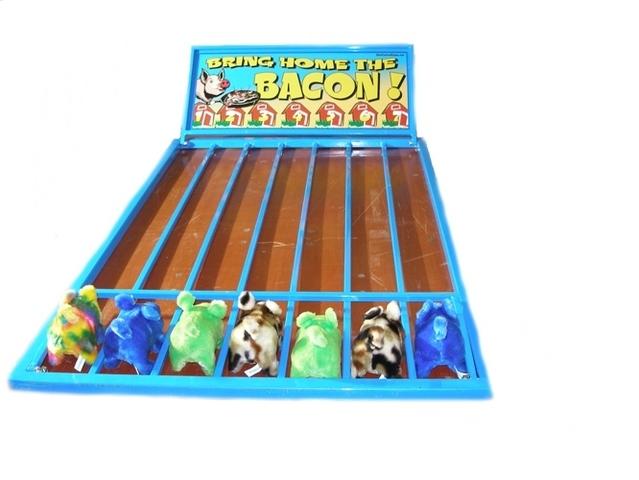 Bring Home The Bacon
Bring Home The Bacon Carnival game is played by having each of the 7 players pick a pig and once the gate is lifted the pigs are off and running to the finish line. The first pig to make it to the finish line wins.
This game includes the lanes and the battery operated pigs.
This game requires a table. If you need a table we have tables for rent. See our tables and chairs section for prices.

3'x6'x4'