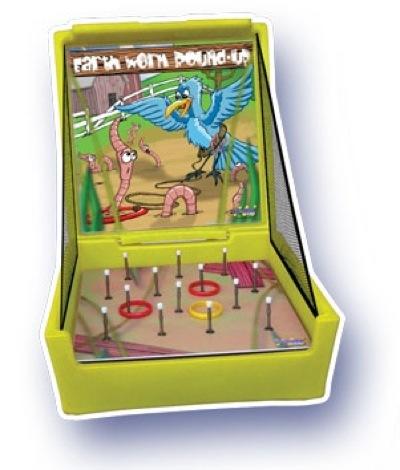 Earthworm Round Up Carnival Game
On a colorful game board, worms are burrowed into the ground with their tails sticking out, each player tries to toss a ring around the tail. You can have a winner for one, two, or three rings around a tail.
This game can be set on a table or used with the legs that come with game.
3'x3'x4' (the game is 4' high with the legs we provide)